LOCAL 1784 WINS ARBITRATION CASE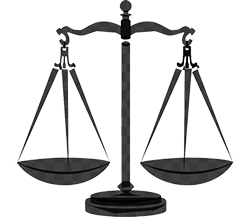 (2020-11-25)
Your union was recently informed that it won an arbitration case filed on behalf of Lt. Tim Scott, Engine 26.
Lt. Scott was suspended for 24 hours for an incident that occurred in September 2019.
A hearing was held in December 2019 on Lt. Scott and he was charged with several violations including failing to promptly report an accident, hindering the efficient operation of the Fire Department, and neglect of duty and suspended for 24 hours. After no relief through the grievance process, Local 1784 Legal Counsel John Canale recommended taking the case to arbitration. Your Union's Executive Board agreed, and the union filed for arbitration.
A virtual arbitration hearing was held September 2, 2020. A third-party, neutral arbitrator heard evidence and arguments from both the Union attorney and City attorney. The arbitrator ruled on November 10, 2020 that the City did not satisfy its burden of proof that there was just cause for the suspension. In the order, the arbitrator ruled that Scott's 24-hour suspension be reversed, and he be reimbursed, and that the city pay for the arbitrator's fees in this case.
"I would like to say thank you to the men and women of our union, especially the principal officers," says Tim Scott. "I thank our union officers and our union's attorney for the detail they put into my arbitration hearing. This is not a win just for me, but for our entire union. The union is always working for the membership, whether you realize it or not. A heartfelt thank you."
Stay informed. Stay engaged. Be safe.